PRICING
$15 per person for Beginner & IntroMediate sessions
$18 per person for Intermediate sessions
$20 per person for MasterClasses & Dance Parties
On nights where a beginner AND intermediate class is operating, Intermediates who have paid for the later session may attend the earlier beginner session at no extra charge (space permitting).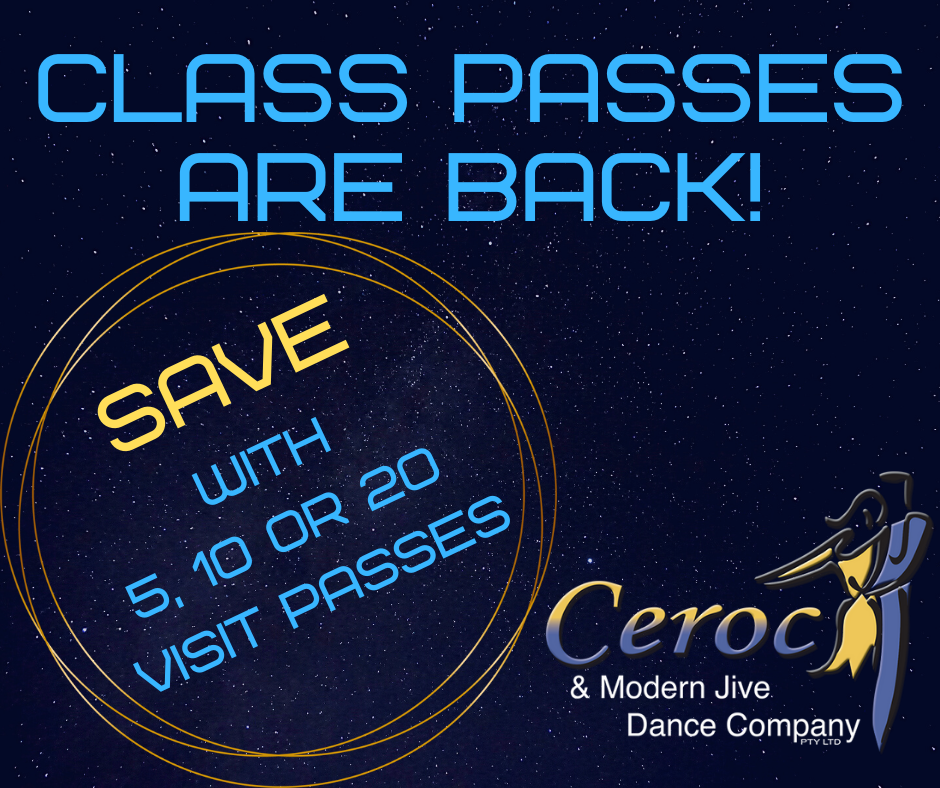 BEGINNER SESSION PASSES
CEROC 5 – $70 for 5 nights (SAVE $5)
CEROC 10 – $130 for 10 nights (SAVE $20)
INTERMEDIATE SESSION PASSES
CEROC 5 – $85 for 5 nights (SAVE $5)
CEROC 10 – $160 for 10 nights (SAVE $20)
CEROC 20 – $300 for 20 nights (SAVE $60)
– Purchase in person at class, or online with PayPal via the myCeroc section of your Ceroc Booking Account.
– All passes are valid for 6 months and cannot be extended, refunded or transferred.
Please note this applies even if the venue the pass was purchased at changes or closes, as passes are valid equally at ALL venues (classes only, not valid at Dance Parties or MasterClasses)
– If using your pass to book online, select 'other' as the payment method. Passes can also be used for 'Ceroc Up', with no booking required.
– If you no show or cancel a booking after the refund deadline, your pass will still be used.
– When beginners progress to intermediate, the option is available to upgrade any remaining classes on your beginner pass.
– Your pass will be connected digitally to your Ceroc membership card, therefore please always show your card on entry. Passes cannot be shared between memberships.