PRICING
$15 per person for the Beginner Session
(first class and first freestyle – 7.15pm to 8.30pm)
OR
$18 per person for the Whole Evening
(Beginner + Intermediate classes + both freestyles until closing time @ 10pm)
$20 per person for Dance Parties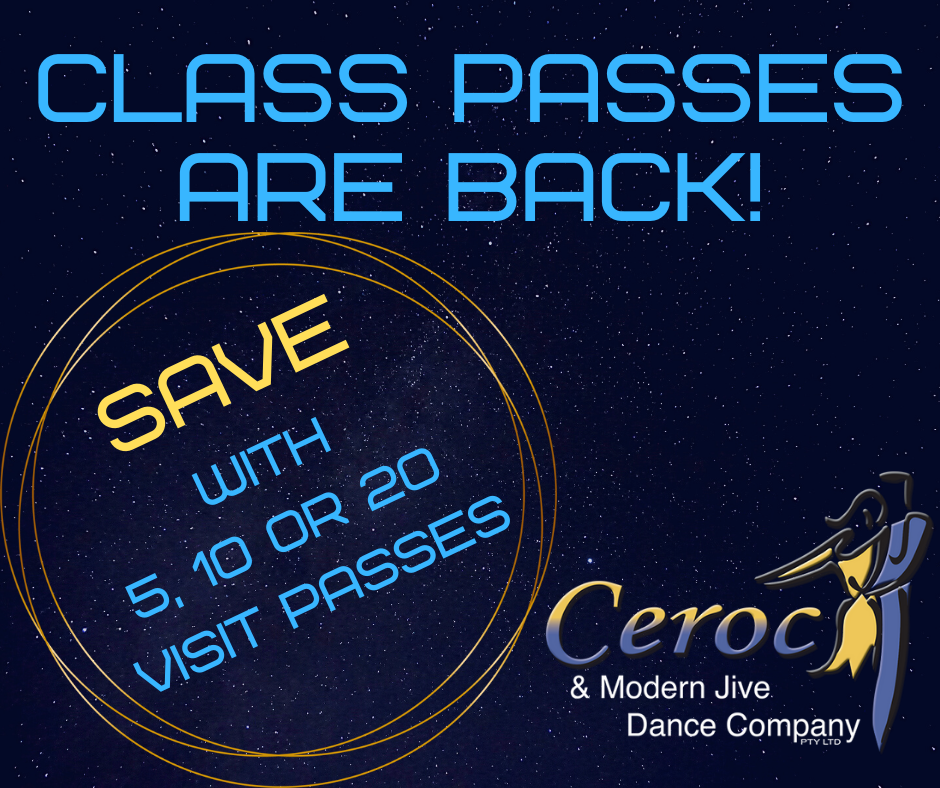 BEGINNER SESSION PASSES
CEROC 5 – $70 for 5 nights (SAVE $5)
CEROC 10 – $130 for 10 nights (SAVE $20)
INTERMEDIATE/WHOLE NIGHT SESSION PASSES
CEROC 5 – $85 for 5 nights (SAVE $5)
CEROC 10 – $160 for 10 nights (SAVE $20)
CEROC 20 – $300 for 20 nights (SAVE $60)
– Purchase in person at class, or online with PayPal via the myCeroc section of your Ceroc Booking Account.
– All passes are valid for 6 months and cannot be extended, refunded or transferred.
Please note this applies even if the venue the pass was purchased at changes or closes, as passes are valid equally at ALL venues (classes only, not valid at Dance Parties or MasterClasses)
– When beginners progress to intermediate, the option is available to upgrade any remaining classes on your beginner pass.
– Your pass will be connected digitally to your Ceroc membership card, therefore please always show your card on entry. Passes cannot be shared between memberships.
– From March 2022, Rewards Points will be earned on Class Pass usage. No Rewards Points will be earned on casual entries. For full details of the Rewards Program, click here.