VIDEO CLASSES TO DOWNLOAD & LEARN AT HOME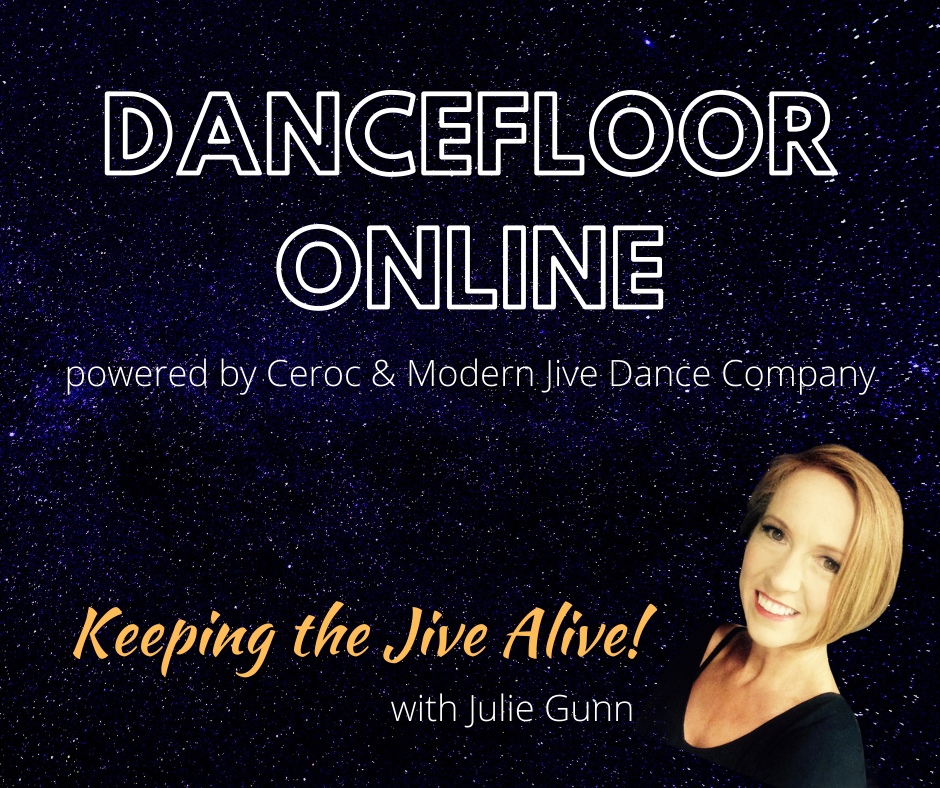 Beginner Ceroc – Series 1 (6 classes)
Beginner Ceroc – Series 2 (6 classes)
Intermediate Ceroc – Series 1 (6 classes)
Intermediate Ceroc – Series 2 (6 classes)

CLICK

HERE

TO PURCHASE & DOWNLOAD YOUR VIDEOS NOW
Owner of Ceroc, Julie Gunn, partnered by Domenic Sergi for the beginner and intermediate classes, teaches you on a pre-recorded downloadable video as though she's right there in your home, going through 3 to 4 moves per class with full instruction and music. Despite filming and editing from home during COVID-19 isolation, Julie teaches with a microphone and a good audio and lighting system through a high quality video camera, so the videos are easy to see and hear and there's no risk of that timelag and grainy video quality you can sometimes get on live videos streamed through the internet from a laptop. Plus of course you can rewind and fast forward her as much as you like!
Beginner classes 25-35 mins
Intermediate classes 30-45 mins
Not live, so do the class when it suits you
Downloadable so you can watch them multiple times
---
FOR BEGINNERS
The BEGINNER videos start off with all the basics for first timers and are jam packed with fun beginner moves achievable even for the most novice dancer.
Series 1 is perfect for people who have never danced Ceroc before and both sets of 6 classes are suitable for beginner dancers who want to enhance their techniques and repertoire of moves. We recommend that absolute beginners start with Series 1 before moving to Series 2. If you do move on to Series 2, you'll continue to learn more challenging beginner moves to get you ready for a possible move up to Intermediate after that.
---
FOR INTERMEDIATES
The INTERMEDIATE videos have a collection of some of Julie's favourite moves and sequences, plus a bonus 'dancealong' freestyle with her and Domenic at the end of each video. Series 2 Intermediate even has some NEW MOVES never before taught at our regular classes, so sign up now to get a head start on some stuff nobody has ever seen before!
---
VIDEO PRICING
Each series is available for purchase for only $35 per household for 6 classes. So if there's two of you at home that's an absolute bargain – 6 beginner or intermediate classes for less than $3 per person per class!
---
HOW TO PURCHASE THE ONLINE VIDEOS:
Go to this link to access our Ceroc Booking System. If you have previously booked for our workshops and events, you will already have an account and can use your existing login and password. If not, there is a simple registration process at the same link. For any general enquiries about the classes or the booking system, contact [email protected]