NEXT DANCE PARTY:
Saturday 17th July 2021 @ Willoughby
(SUBJECT TO COVID RESTRICTIONS AT THE TIME)
**TICKETED EVENT – NO WALK INS**
White Winter Wonderland Theme
Doors Open 6.45pm – Beginner Class 7pm to 7.30pm – Social Dancing 7.30pm til 10pm
No partner required
$20 per person
Covid Safe Procedures Apply
LIMITED NUMBERS – 35 men/leaders & 35 ladies/followers however if there is more demand we will lay extra dance floor and allow up to 45 and 45. For this reason you may be waitlisted when booking.
CLICK HERE TO BOOK FROM 10am Thursday 15th July


---
Our Ceroc Dance Parties are a great way to meet new friends, put your freestyle dance skills into action, and be inspired by dancers from all over Sydney gathering to enjoy the friendly atmosphere at Ceroc.
Most of our Dance Parties kick off with a beginner class at the start of the night, so first timers are always welcome! Then it's social dancing after the class until closing time.
Our Dance Parties always have a very social atmosphere so are a great opportunity to meet up with new and old friends and perhaps even catch up for dinner in the venue restaurant/bistro before hitting the dance floor. And as it's a Saturday night, it's usually an opportunity to get a bit more dressy too.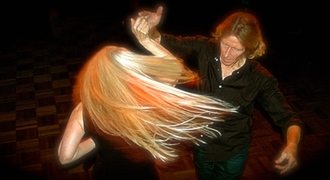 "I used to watch the scene in Dirty Dancing where they're all dancing and doing great moves and I wished that I could experience that one day……and now I live that dream, at every Ceroc dance party!" Rose
"The theme nights are absolutely great, I went to the disco night at Concord and had one of the best nights ever!" Philomena
"It's a great feeling to be surrounded by really nice people at dance parties, so much more enjoyable than a night at the pub!" John
Dance Party Pricing:
Casual Entry: $20 per person
We are currently not able to offer any discounts/concessions
Special Event Parties are priced according to the event.