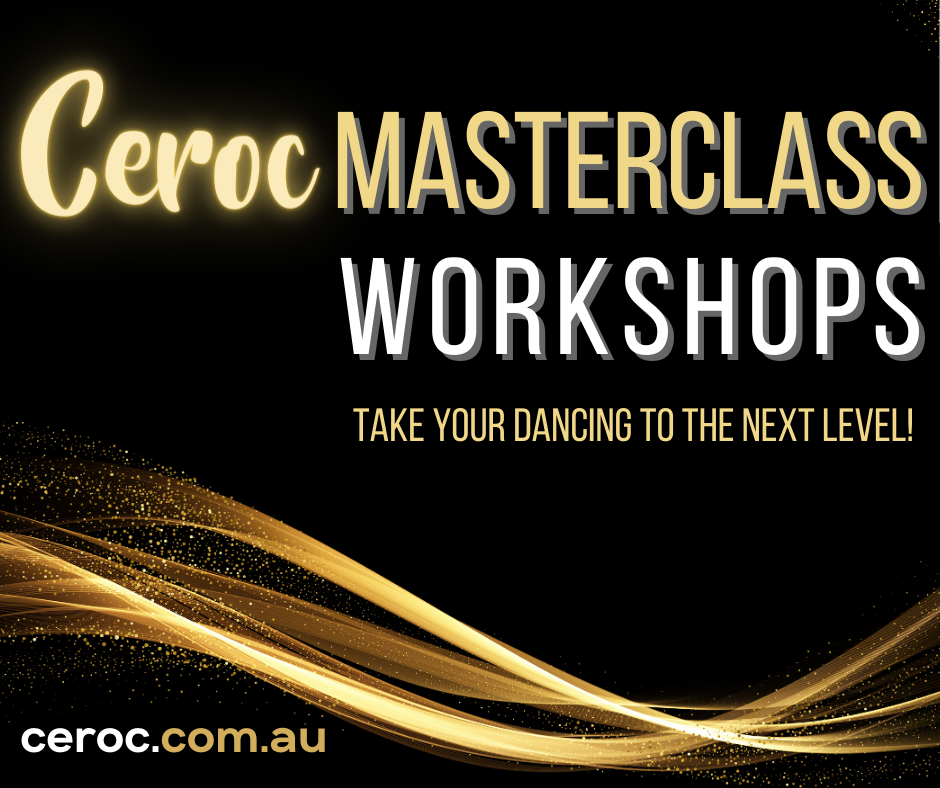 Take your dancing to the next level with our structured MasterClass Workshops!
– 2 hours of tuition –
– $30 per person –
– Maximum 15 leaders and 15 followers (plus our staff) for ultimate personal attention –
– Partner not required for MOST workshops (check specific details below) –
– BOOKINGS REQUIRED FOR ALL WORKSHOPS –
-Book online via your Ceroc Account (preferred) or talk to our friendly door people at class if you need help –
All MasterClass Workshops have now concluded now that Summer Sundays are here – watch this space for more to be announced from March 2024!
---
Workshop Booking Conditions and Cancellation Policy
Advance online booking is essential before the day of the workshop and bookings will not be confirmed until full payment is received. Instant payment by PayPal is recommended.
Maximum and minimum numbers apply. If minimum numbers (10 couples) have not been reached by 5pm on the Friday prior to the workshop, the workshop will be cancelled by Ceroc & Modern Jive Dance Company and a full refund/credit will be provided.
Any advertised discounts associated with booking the workshops are only applicable to pre bookings and cannot be refunded outside of the refund policy below (eg Sunday night IntroMediate night discount).
Refund/credit/transfer is available for customer cancellation up to 12 NOON on the Friday prior to the workshop. No refund/credit/transfer for no show or for cancellation after this time unless the cancellation is by Ceroc & Modern Jive Dance Company. If your plans change and you are no longer able to attend the workshop, you may transfer your registration to another couple/person (and please provide us with their contact details prior to the class).